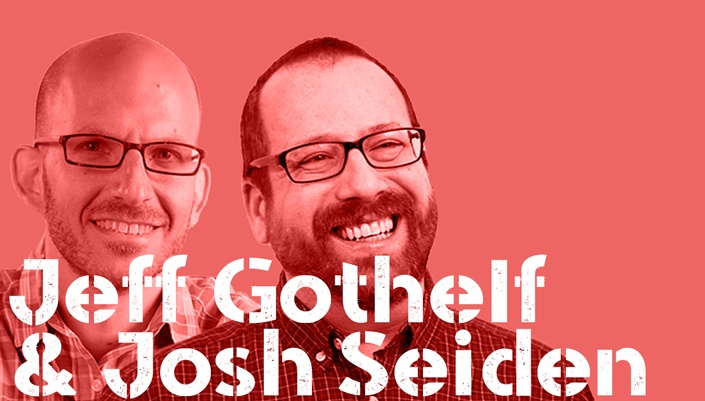 Sense & Respond: Planning Agile Projects
Aligning high-performance teams to set up agile projects for success
With 4 clear, practical, actionable tools, this course will teach you how to build a shared vision with your agile teams, lay the foundation for a productive collaboration and create project plans that enable agility and ensure success for your projects.
---
PMI Ascent Certificate of Completion
Build and align your team for agile project success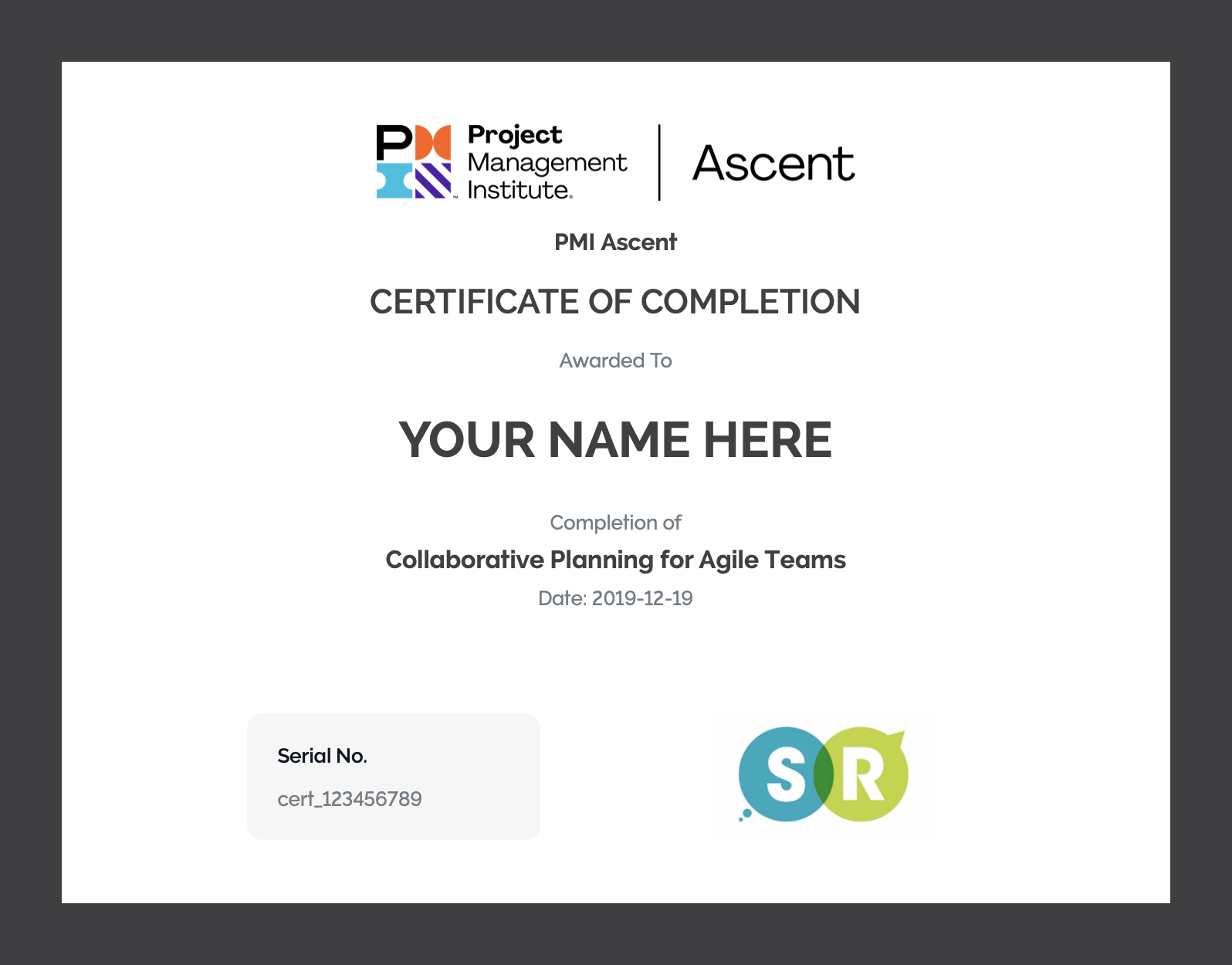 Why should I take this course?
With almost no exception, every project manager today must be familiar with agile ways of working. This isn't limited to tech projects. Agility ensures that as you execute your plans new information the team learns along the way gets synthesized, considered and implemented where it most makes sense.
However, many teams struggle to build a successful agile collaboration. This is because they lack a foundation of how to work together, how best to listen to each other and consider diverse points of view and ultimately build agile project plans that best fit the ever-changing reality on the ground.
This four-hour course will teach you and your teams how to kick off every agile project with a solid foundation of empathy, collaboration and shared understanding. In addition, it will teach you how to bring your team's diverse points of view together to improve your ways of working, continuously. Finally, we will teach you to plan in an agile way. What do roadmaps look like in a world of continuous change? How should teams handle newly discovered ideas? How do we manage knowledge across our agile team? Why focusing on outcomes, rather than outputs increases your team's agility. This course will answer these questions and provide you with 4 tools you can start using immediately.
---
Who should take this course?
This course was designed for project managers working in organizations that have adopted or are now starting to adopt Agile ways of working. In addition, this course will benefit the teams these project managers lead. Finally, colleagues in business analysis, product management and leadership will learn how to best partner and communicate with your agile teams so they should attend as well.
---
What will I learn?

The course covers 4 key concepts and tools necessary for successful agile planning and collaboration. Specifically, we will teach you:
How to build a shared foundation for the ways your agile team will work together using Team Working Agreements

Why active listening and productive interviewing of colleagues, customers and stakeholders is the fastest way to build shared understanding and alignment

How declaring the assumptions you have about the teams and disciplines you work with begins the process of building empathy for the needs of others and ensures they are considered in our ways of working and project plan

How to build an agile roadmap and project plan focused on outcomes -- meaningful changes in human behavior -- rather than outputs
Collaborative Planning for Agile Teams is divided into 4 modules:
Module 1: Team Working Agreements
This module explains how to set off every Agile project on the right foot. We will explore the various challenges to good team collaboration and how Team Working Agreements can help head those issues off before they start. You will learn what a Team Working Agreement is, how to create and when to use it.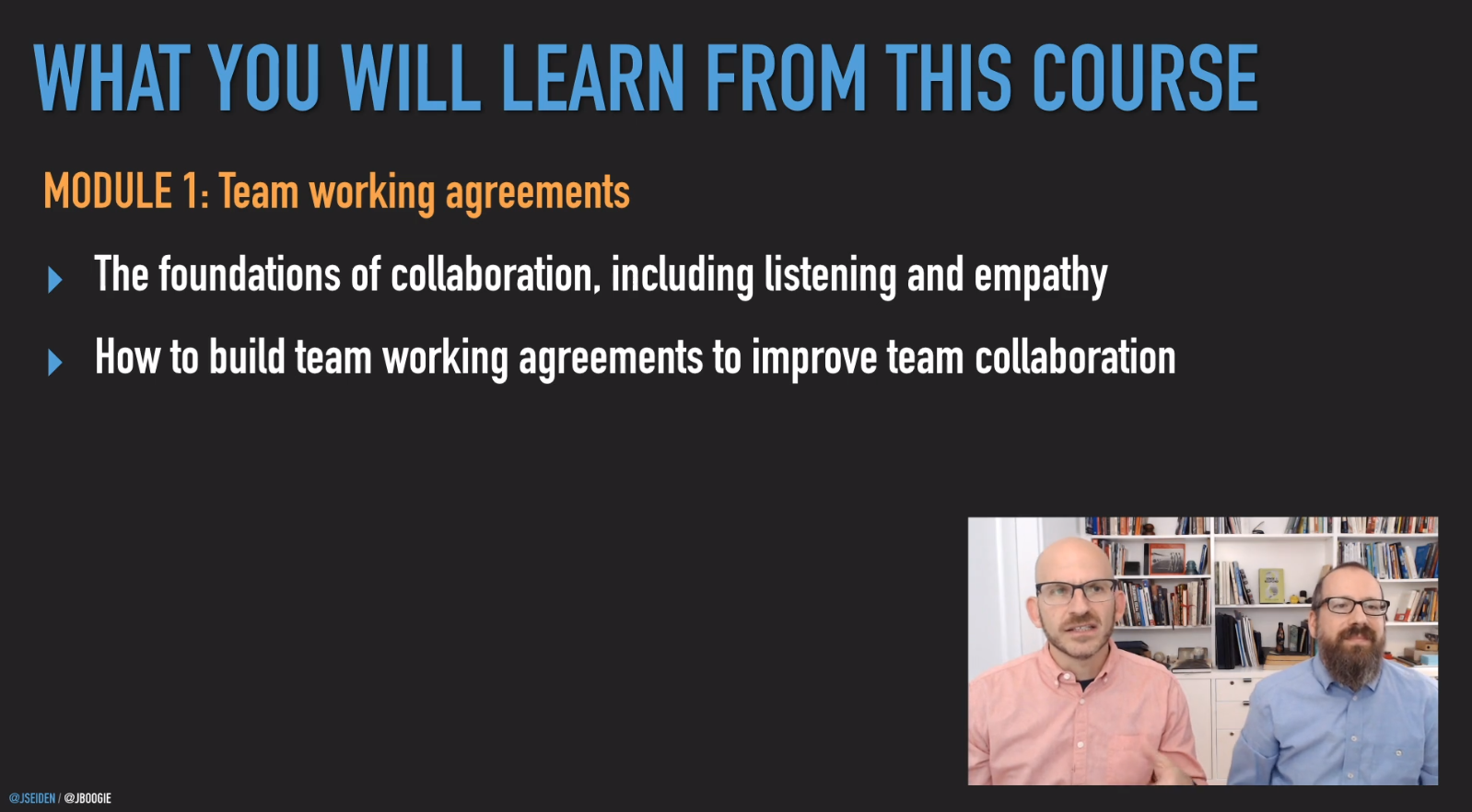 Module 2: Interviewing for Shared Understanding
During this hands-on module you will learn the benefits of shared understanding and how it impacts your team's efficiency and productivity. You will learn how to practice active listening and how to plan, create artifacts, execute and synthesize the findings from a successful interview of your customers, stakeholders and colleagues.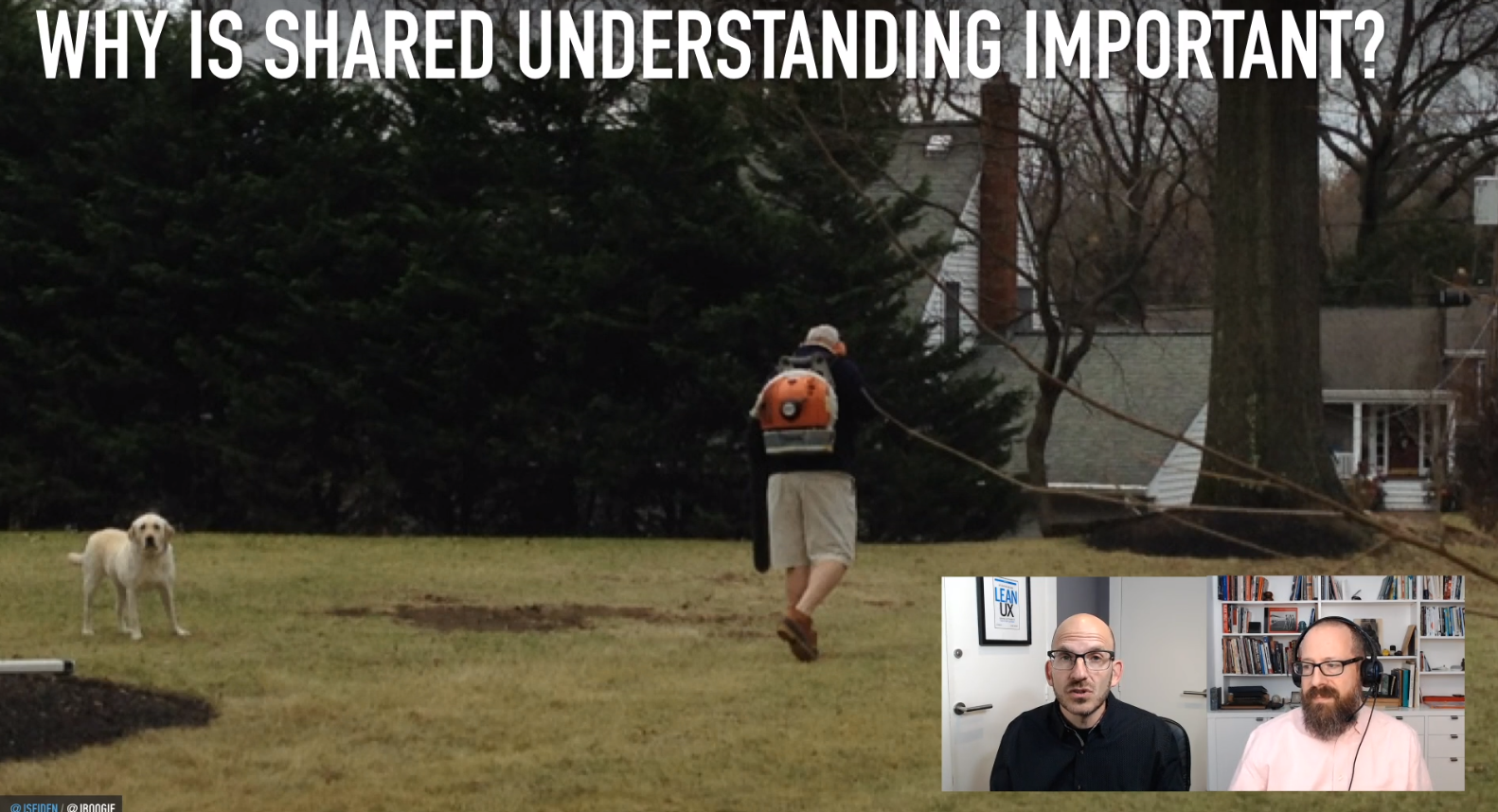 Module 3: Empathy & Empathy Mapping
In this hands-on module we will describe the concept and value of empathy to the Agile planning process. You will learn how to create an empathy map to better understand your colleagues, stakeholders and customers. Finally, you will learn what to do with each empathy map you create.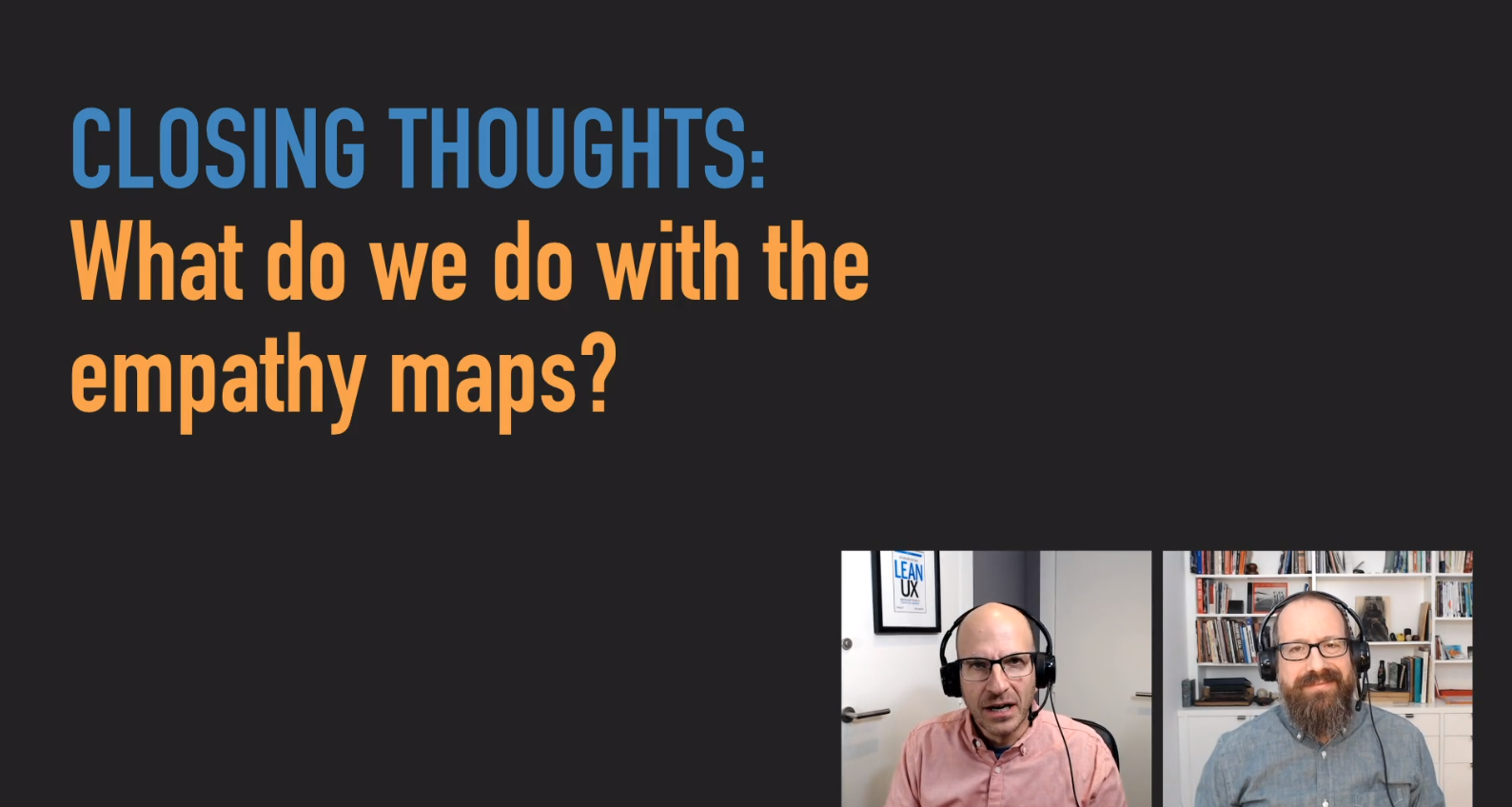 Module 4: Agile Planning
Bringing it all together, this module will teach you the importance of managing to outcomes, how focusing on outcomes ensures your team's agility and finally how to build road maps and project plans that measure success with these outcomes. The tools in this module can immediately be applied to your next project to increase it's agility and the team's alignment towards these new goals.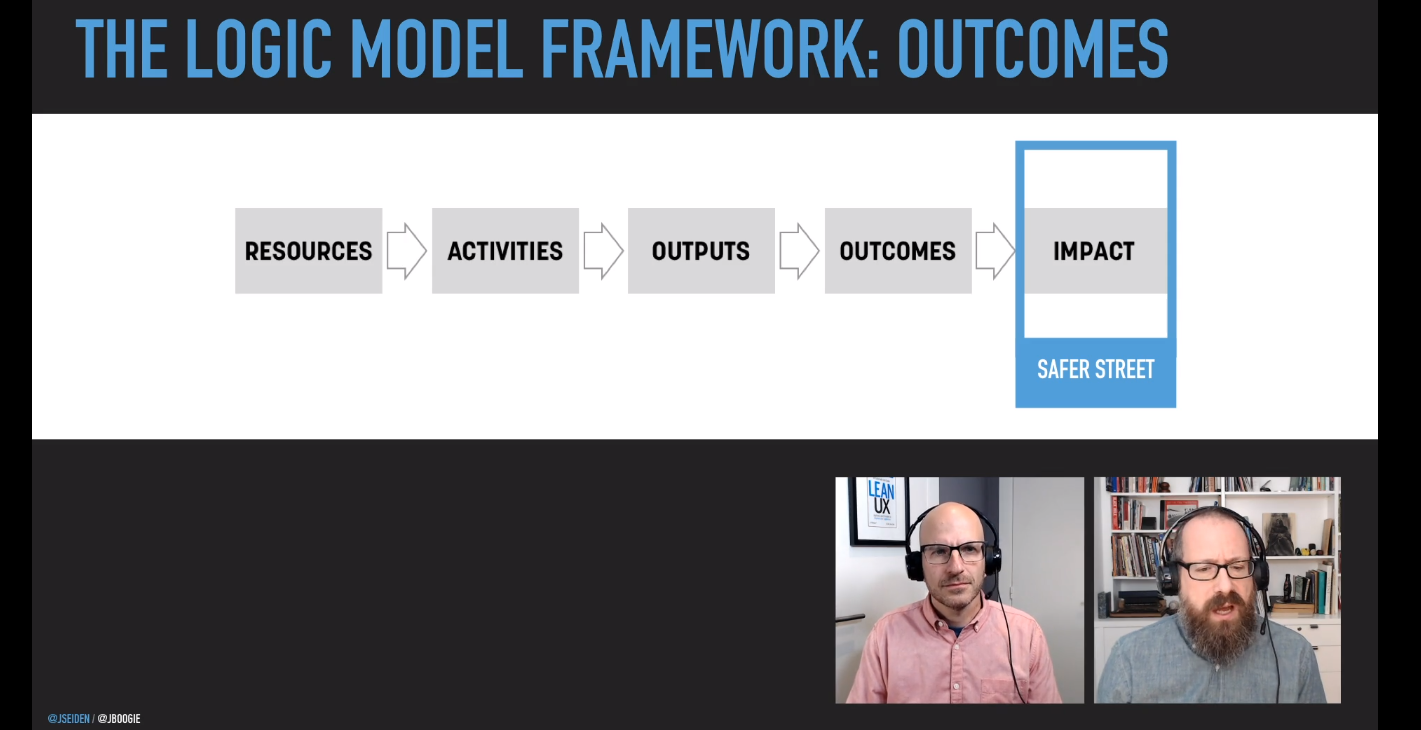 Your Instructor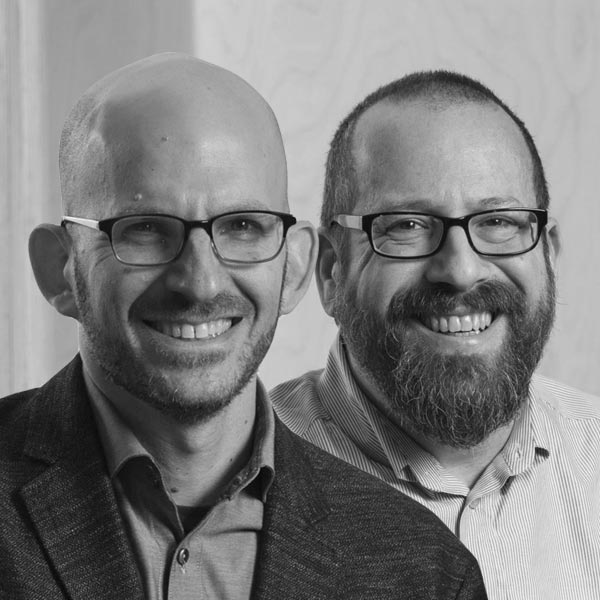 Jeff and Josh were already experienced digital product design leaders when they met in 2008. Their friendship led to a business partnership and eventually, to Sense and Respond, their second book together. Their first book, "Lean UX: Applying Lean Principles to Improve User Experience," is widely regarded as one of the most important User Experience books in recent years.
Together, Jeff and Josh have spent years working with digital product teams and the companies that support them. They've helped teams launch digital businesses, and trained individuals, teams, and leaders around the world, and are excited to share what they've learned with you.
---
Jeff Gothelf is an author, speaker and organizational designer. Over his nearly 20 years in digital products and services Jeff has worked to bring a customer-centric, evidence-based approach to product strategy, design and leadership. Jeff has worked in various roles and leadership positions at iXL, Fidelity, AOL, WebTrends, and TheLadders. Most recently Jeff co-founded Neo Innovation (sold to Pivotal Labs) in New York City and helped build it into one of the most recognized brands in modern product strategy, development and design. As a principal in Neo's NYC office, Jeff functioned as head of executive training, coaching, workshops and education. Jeff is regularly keynoting conferences, teaching workshops or working directly with client leadership teams across North America, Europe & Asia.
Josh Seiden is a designer, author, coach, and product leader who has been creating digital products and services for more than 25 years. Josh is a popular and highly sought-after speaker who appears at conferences around the world. He teaches workshops in Agile and Lean methods for product teams and often works with teams as a coach and mentor. He brings an entrepreneurial spirit and user-centered perspective to his work with companies large and small. He helps teams find and validate market opportunities, and then to create the right approach to go after these opportunities, and to design and ship great products and services.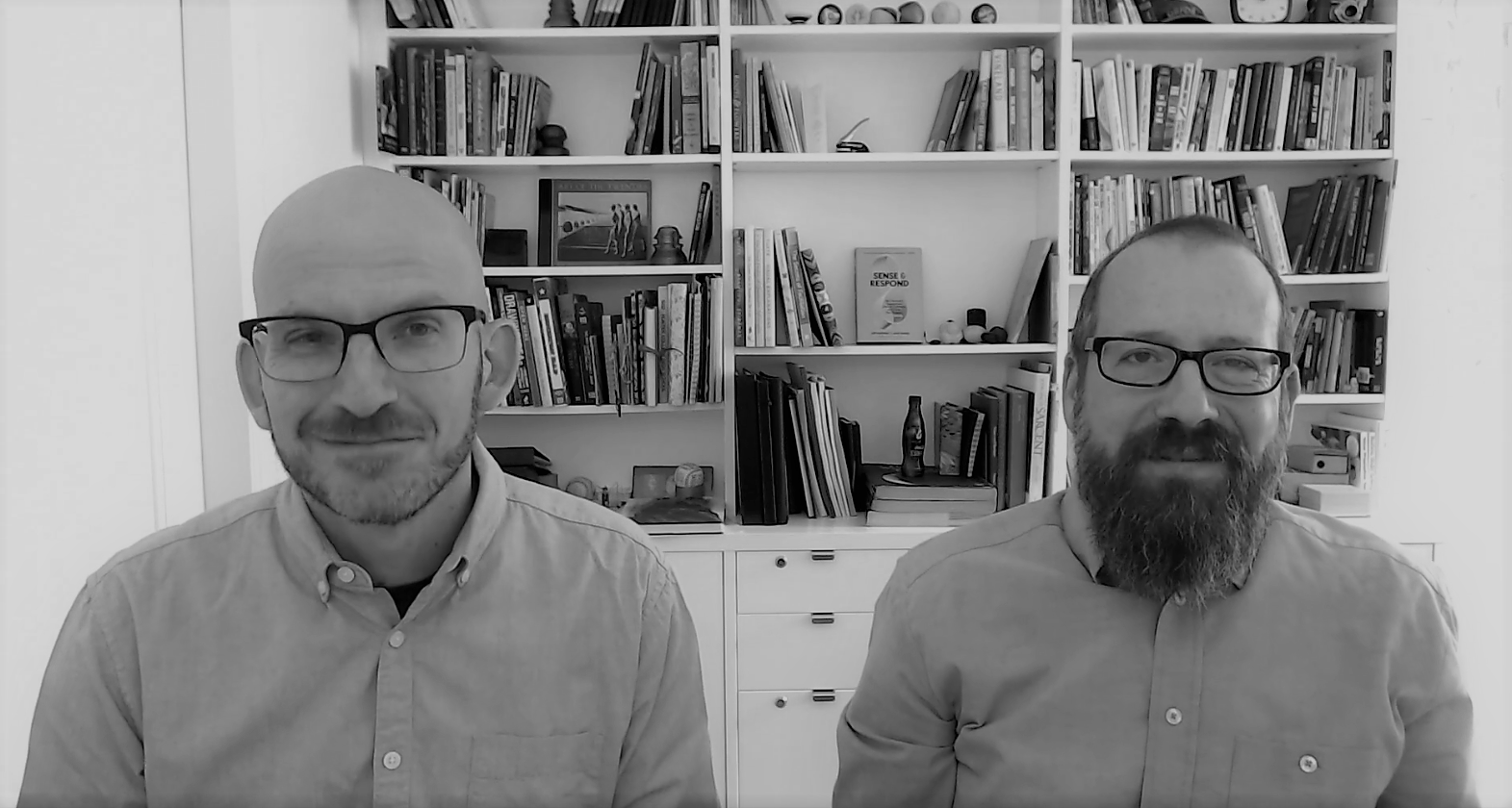 Frequently Asked Questions
When does the course start and finish?
As PMI Ascent is in its pilot phase, this course will be available for one (1) year.
Can I submit this course for Professional Development Units (PDUs)?
Yes, by completing this course on Planning Agile Projects you can submit three (3) Leadership PDU, three (3) Technical PDU, and two (2) Strategic/Business PDUs by self-reporting in PMI's Continuing Certification Requirements System (CCRS).
Are there any prerequisites for this course?
An understanding of Agile ways of working will only help to implement the concepts!

About PMI Ascent
PMI Ascent is a new platform delivering on-demand, e-learning courses designed to give you the knowledge and tools needed to take the next step in your career.
Choose from a curated collection of high-quality, premium courses developed by world-class subject matter experts. PMI Ascent is a convenient way to keep up with skills being demanded in the modern workplace.