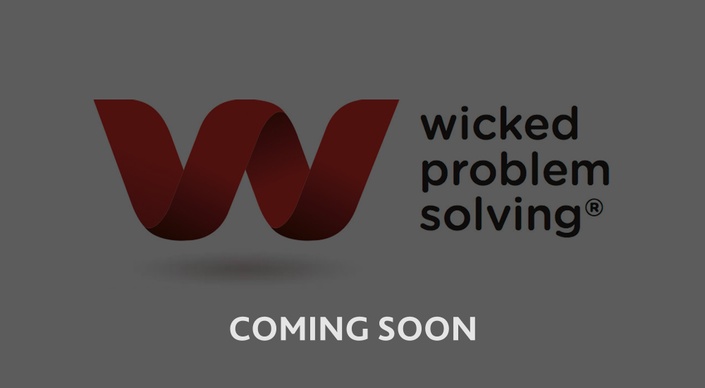 Wicked Problem Solving
Sign Up To Receive More Information on the Wicked Problem Solving Course

Wicked Problem Solving is a simple, effective, scalable and fun system that helps you confidently tackle virtually any business and organizational challenge and positively resolve it.
Through on-line video training, visually rich guidebooks and practical planning and reference tools, upgrade your problem solving skills to meet modern challenges head on and keep ahead of your competition.
Why Should I take This Course?
Under your leadership, whatever group you choose to help will gain collaborative superpowers. No matter your place in an organization this practice will help you affect real change, make better choices, and boost your positive impact on projects to a new level. Creative collaboration should bring out the best of you and your project team.This course will give you simple, effective and scalable methods to convert team collaboration from a tedious chore into a dynamic team sport that energizes and inspires.

---
What Will I Learn?

Wicked Problem Solving is grounded in three fundamental principles: leading with key questions; making ideas visible; and engaging with tangible actions. Together, they are easy to learn, simple to apply and establish a solid and deep foundation for creative collaboration. After taking this course, you will be able to apply these principles to address a wide range of pressing demands from strategic planning to project teams and from improving culture to navigating technology transformation. You will be able to do your best work.

Course Description

The course contains twenty high production quality videos, each ranging from 10 to 15 minutes in length. You will also be sent a Problem Solvers Kit that includes a playbook that acts as a guide book and reference tools such as card decks for questions, visual thinking, and activities. Students will learn about Wicked Problem Solving through five modules titled Lean into Creative Collaboration, Lead with Key Questions, Make Ideas Visible, Engage with Tangible Actions, and Practical Applications. In the course you will see how to approach real problems such as selecting a new job, your team being disengaged, navigating organizational politics, and many others.
Your Instructor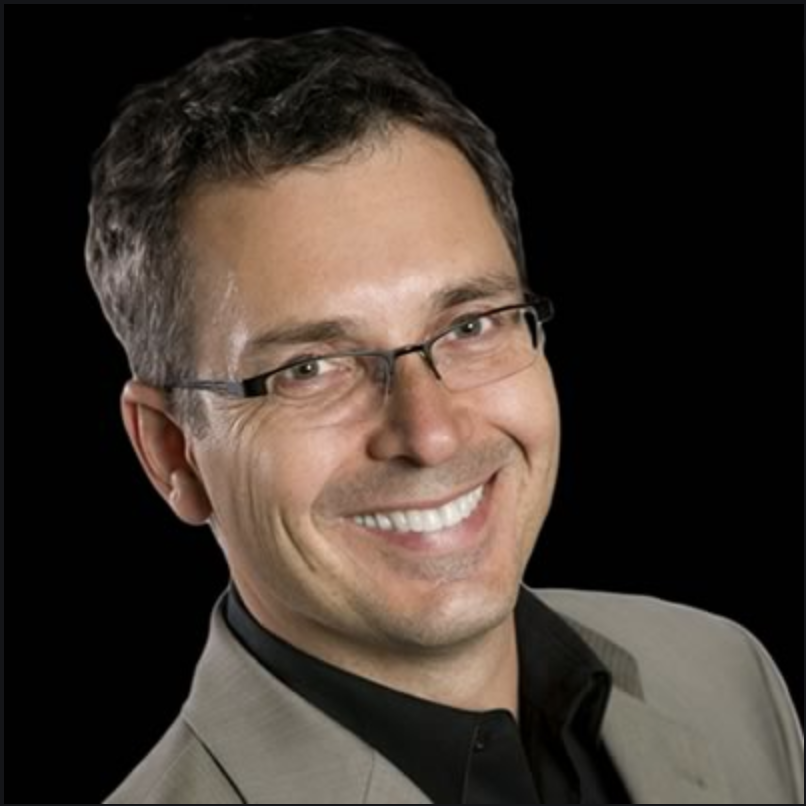 Tom Wujec is a technology pioneer, writer, speaker and master facilitator who helps people solve complex problems and create massive positive impact in their businesses and in their industries. For three decades, Tom has worked at the intersection of exponentially growing technologies, business transformation, and creative collaboration. As an Autodesk Fellow, Tom as led teams to create a wide range of digital tools to design and engineer better cars, stronger buildings, more beautiful and sustainable consumer products, and more engaging movies and games. Maya, a visual effects application, won an Academy Award for its contribution to the film industry and SketchBook Pro is used by 40 million designers and artists every day.
As a founding professor of Singularity University, Tom has written two books on the impact of emerging technologies on a variety of industries. Tom is also the author of six books on technology, design, business, and creative collaboration which collectively have been translated into 16 languages. He has spoken at TED six times and delivered over 400 keynoters and workshops globally.

About PMI Ascent
PMI Ascent is a new platform delivering on-demand, e-learning courses designed to give you the knowledge and tools needed to take the next step in your career.
Choose from a curated collection of high-quality, premium courses developed by world-class subject matter experts. PMI Ascent is a convenient way to keep up with skills being demanded in the modern workplace.
This course is closed for enrollment.